Hello and thanks for stopping by at greene edition today. Welcome to yet another blog train freebie for the October 2018 Pixel Scrapper Blog Train with an absolutely beautiful swatch and no less generous contributions that you can find here. Find my page kit I Dig It in the store  free thru the end of October 2018.
There is an add on to I Dig It called Diggin' Deeper. Both, the blog train freebie and Diggin' Deeper will be available in a bundle at the store.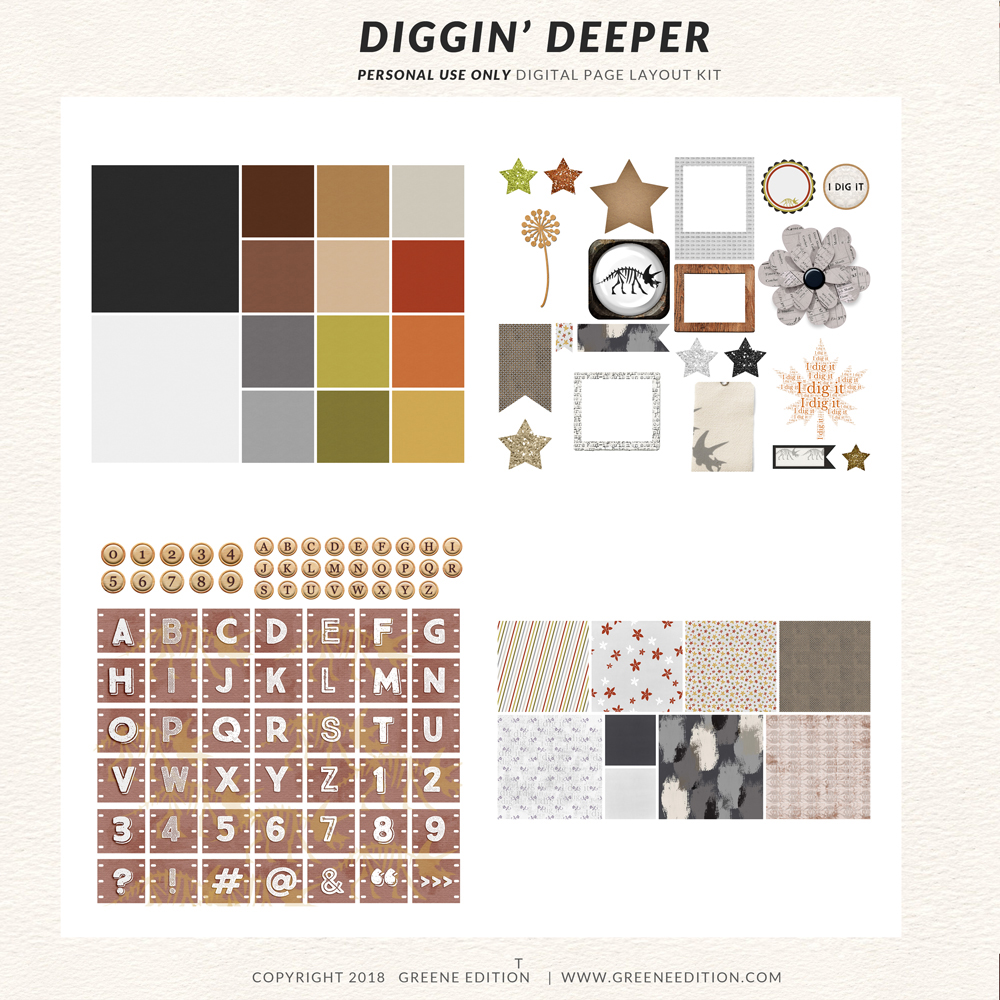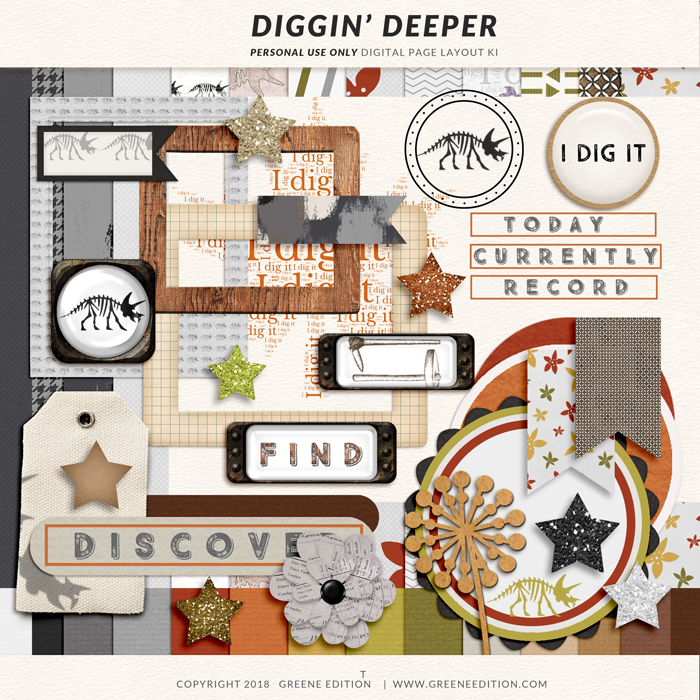 If you sign up for the greene edition newsletter you will receive a nifty element kit with the next newsletter and a 10 page TN template album as a gift. Alli has used those elements for her layout below.  Here is a preview for you, I just love to have these cards handy. They can make for just about anything from stackers, to borders, to journalers, to frames….. I hope you enjoy them as much as we do here 🙂
Here is some inspiration for the Diggin' Deeper Bundle,  many thanks to Alli Hughart and Kayl Turesson for their fantastic pages!
Thanks for stopping by at greene edition today!
Flower Power Free Page Layout Kit
February 2018 6×6 Template Freebie
Simple Memory Keeping with the 6×6 Album 31 Days