Cozy Kitchen
Hello and thanks for stopping by at greene edition today. Cozy Kitchen is in the house as of today! Have a look at this easy to use mini kit.
Many thanks to Kayl Turesson who has made a fantastic page with Cozy Kitchen.
Cozy Kitchen is my PSBT September 2018 contribution and if you like a freebie just wait until the month is over to get it gratis.
The Palm Trees Album and Cozy Kitchen match quite well which might have to do with the fact that I was working on them at the same time. I hope you enjoy these newcomers.
Cozy Kitchen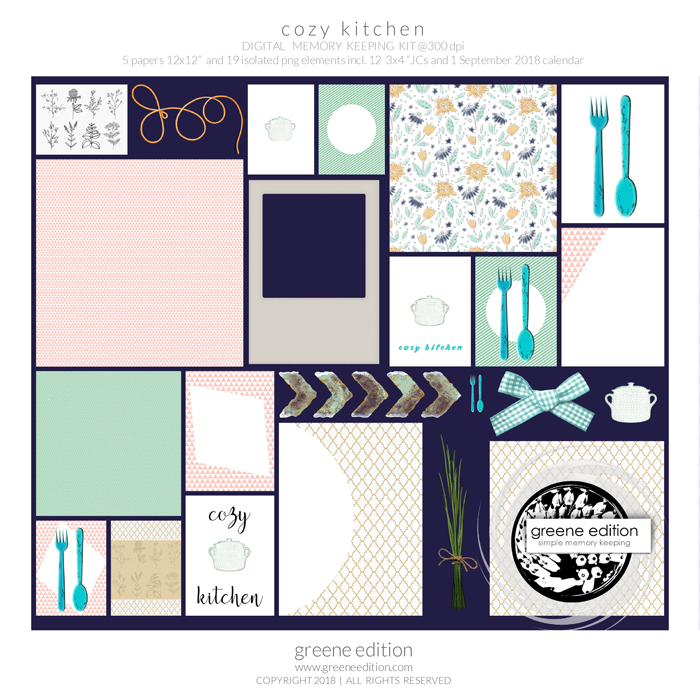 Playing with these colors was a lot of fun and you could use Cozy Kitchen  with the Palm Trees or with the greene edition 6×8 Album Maker freebie  or with the 31 Days Album freebie to make a recipe book.