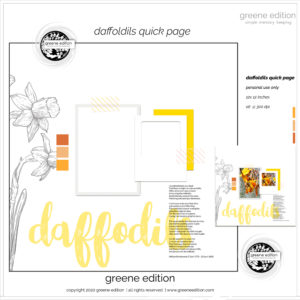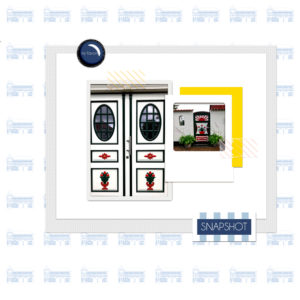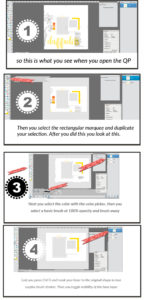 Hello and thanks for stopping by at greene edition in these scary times. I have been playing with the Daffodil QP. Lovely yellow daffoldils,,,,White and yellow look so sweet together.
You can dl the QP freebie here.
I also made a little tut for you to see what you can with a quick page if you happen to download one. Quick pages are a great starting point especially for people who are new to memory keeping. I have some free quic pages in the store.