Freebie Spooky Halloween
Freebie Spooky Halloween
Hello and thanks for stopping by at Greene Edition today! Today I have a  little Halloween surprise freebie for you. The Freebie Spooky Halloween Kit will be completed in a couple of days. So please stay tuned. But do not go away. I have a little gift for you today. Spooky 01. Let's take it step by step, shall we? So here is the first part of spooky.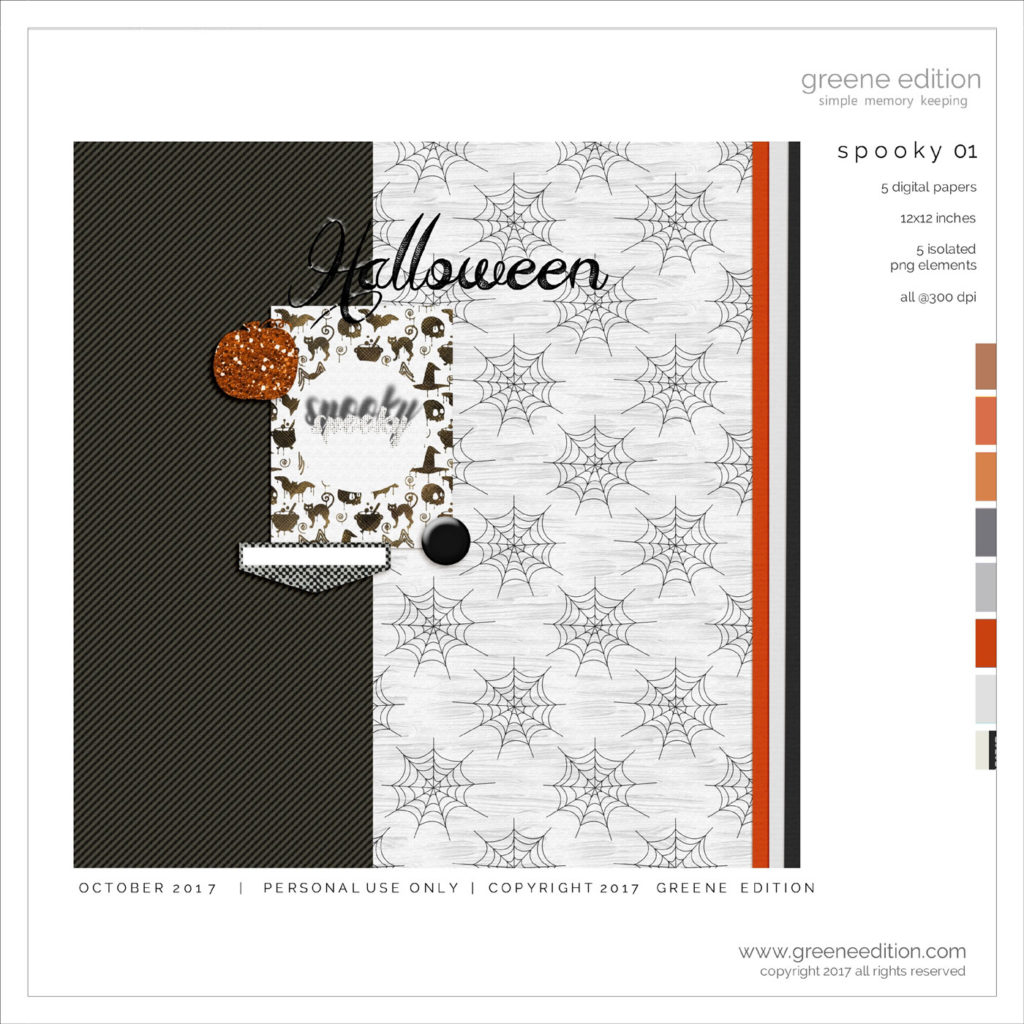 Freebie Spooky Halloween Kit Part One
I have always enjoyed Halloween a lot. That is why I have made my first off blog train kit a Halloween kit. So far spooky has 15 papers and 12 elements. Three parts. Please come back to check when the next part of spooky is up before Halloween.
I don't think I got the concept of Halloween as being anything else but dressing up and getting candy until I left grade school. Before things got heady and  the meaning and the history of Halloween became clear, it was just that to me for many, happy, ignorant years: Dressing up and getting candy. It was that one magic day of the year when people would just dish out candy. The best day! Everybody got candy.
Dressing up and getting candy beats not dressing up and not getting candy every single time I thought then. And I think now. Some things do not change.
 Happy Halloween. Dress Up and Get Some Candy.
I also have this layout by the fantastic Frida that I want to show to you today. Frida also dressed up and got candy. Here she dressed up spooky with her pics or rather the kit with her magic touch. Frida used the spooky papers and elements from the entire spooky freebie. Some of the graphics she used are included in today's freebie though.
Thanks again for stopping by and see you spooky soon.