May 2023 Kit
May 2023 Kit
If you are here for the Digitalscrapbook.com May 2023 blog train, please click  here to see the entire train. There are so many gorgeous kits again this month,  absolutely wonderful kits in the train.
Great patterns, wonderful florals and absolutely great kits, I love Marisa's unicorn mini. It is soo sweet.
This blog train has wonderful colors that would really suit any month of the year. Enjoy.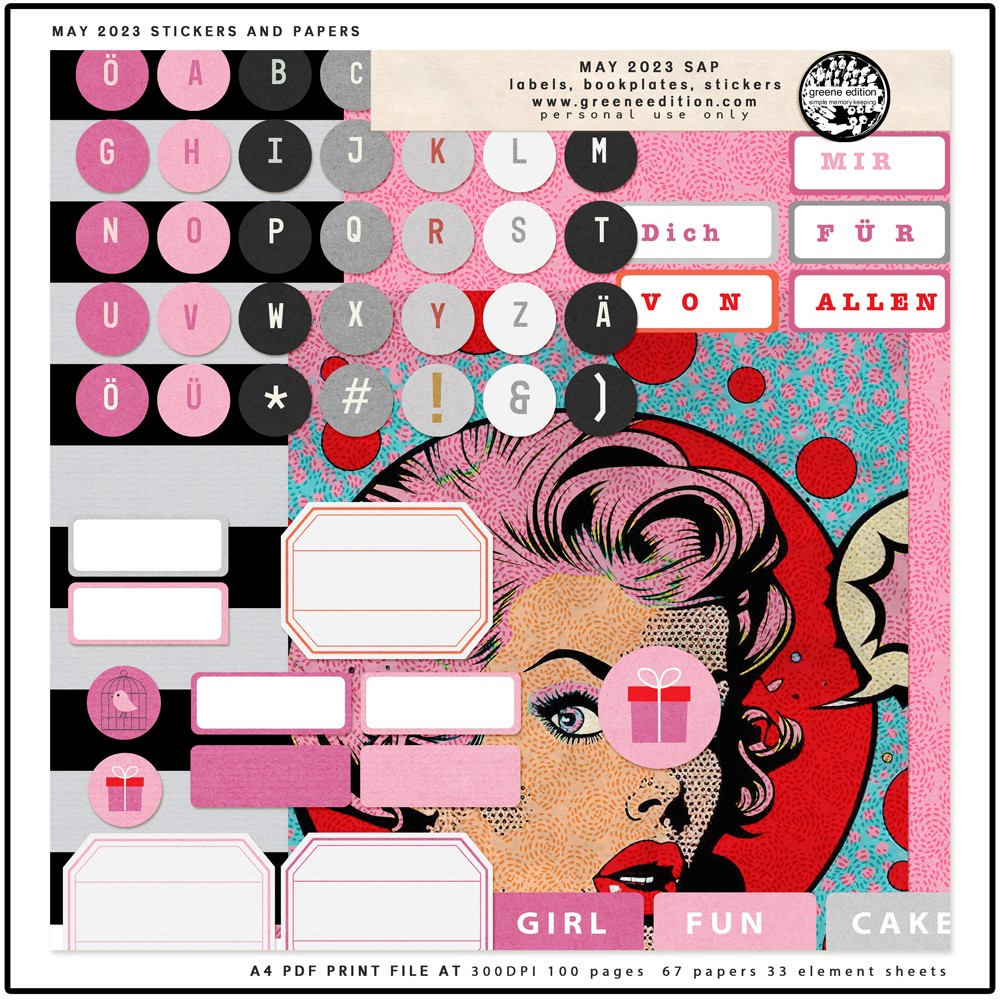 The colors this May are absolutely lovely again so I have made a bit of a kit with 67 papers in A4 and more than 33 A4 element sheets full of tags, tabs, pockets to really glue into a hybrid book, numbers, words. A lot. It is again a hybrid print kit as a pdf but can be accessed with PSE. You can get the kit in the store for 4 dollars.
May 2023 Kit
67 A4 papers
33 sheets including
3 notebook sheets
alpha & numbers sheets
word stickers in German
word stickers in English
Lots of options. In a hybrid mood? Go for it.
At a HELLO HYBRID FOUR US DOLLARS
100 pages pdf @300 dpi