A Mug and A Book
Hello and thanks again for stopping by at greene edition! Today I have a new free digital scrapbooking kit for you. Welcome to the April 2018 PSBT A Mug and A Book. The mini kit comes with 7 papers and 38 elements 20 of which are 3×4 JC's: Reading related pocket cards with lots of space for your own journaling. Also included are 2 3×3 JCs with bold patterns. You can use them as 3×3's or put them on top of a 3×4. Looks rad. Enjoy 🙂
Free Digital Scrapbooking Kit – A Mug and A Book
You can find the link for greene edition's contribution to this month's blog train and the free digital scrapbooking kit at the end of this post. A Mug and A Book has turned out to be one impressive blog train at PS and I want to thank you in advance for dl'ing my part.  The train has beautiful contributions and you can check it out here. You know how much I love the PS blog train because it is a monthly outburst of so many wonderful things: freebies, generosity, lots of love, learning, creativity and maybe even resulting reflections, discussions.   Please consider joining the train one way or the other because the blog train is open around the clock and around the world. Yes, ma'am. These days I am pretty thankful for the PS blog train. Thankful for being able to contribute and thankful for all these amazing gifts each month. It allows me to see so many great things and play with them for free.
Praying for Nellie's Family
When  the lovely PS designer Nellie Bell  lost her precious little granddaughter in a hellish fire I decided to put up my kit for sale after the blog train runs out and donate the money to Nellie Bell's family that has lost this innocent young life, their home and so much more. For this reason I put it in the shop right away.  For the same reason I have put an amount behind the other items in the store as well. All proceeds in April and May go to Nellie's family. So far I have raised U$ 67.

A Mug and A Book Layout Ideas
Here is a page with A Mug and A Book. I found this idea on a fantastic blogger site here. These even look pretty good, aye? I am constantly looking for upcycling ideas. There is just such an incredible amount of garbage.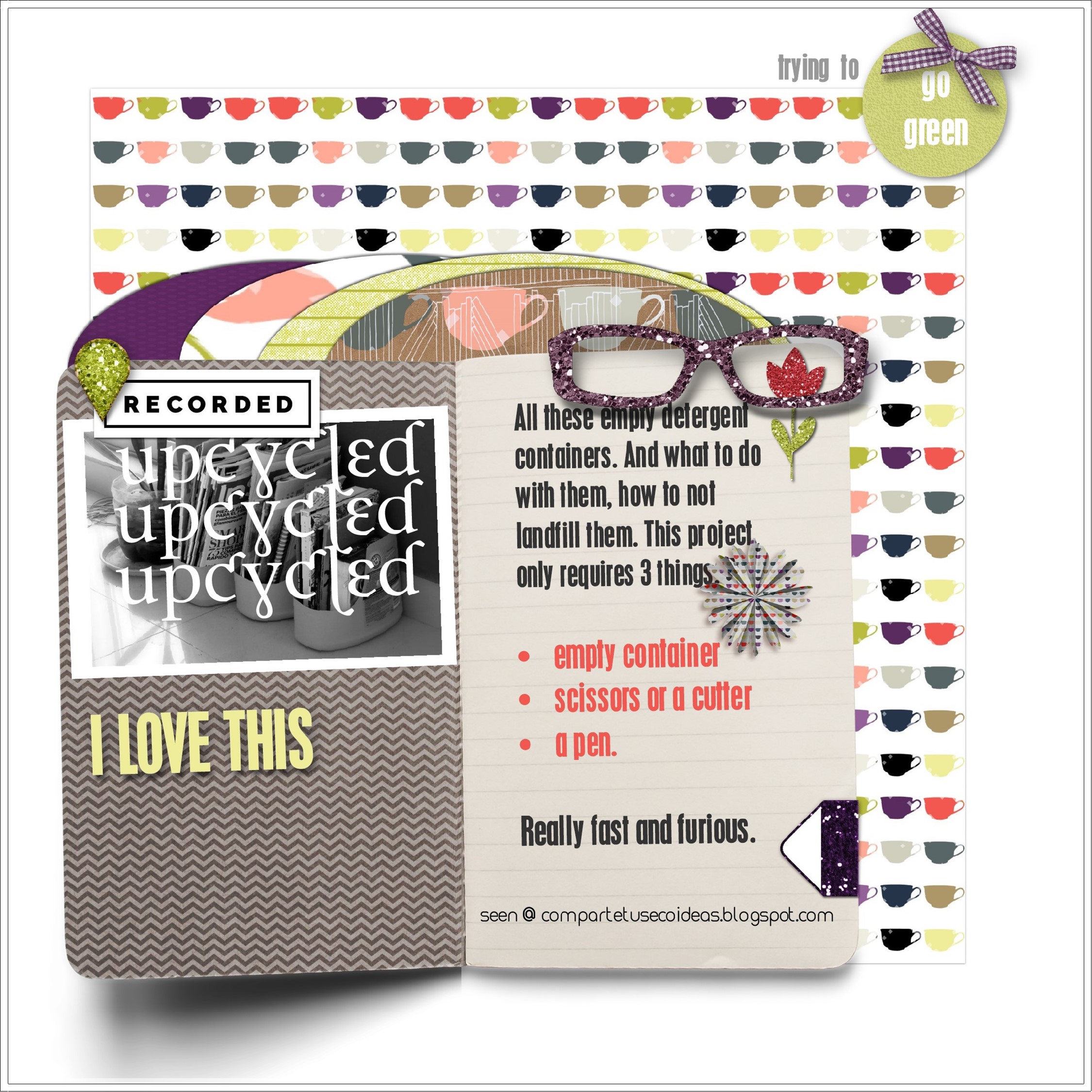 I really enjoyed this swatch a lot which I noticed only after I started playing with it. I made some wall art.
I showed you a thing or two I have made with the greene edition PSBT April 2018 contribution A Mug and A Book. and I sure would love to see what you make with it. The best is for last because I have this very special page by Kayl Turreson for you. It features her precious newborn. Many thanks to Kayl Turreson for this layout and her continued support.  Kayl has made many great contributions to greene edition already. This one is so intense. I love it.
If you want to stay in the loop of what is going on at greene edition please sub to my newsletter. You can do so by clicking here, clicking 'sign-up' in  the top menu or by checking the side bar. Thank you! Usually I have one exclusive subscriber freebie per month to give away.  Sometimes more. Check it out. You might be surprised. Please read our strict privacy policy here.